Best Cauliflower Cheese Recipe
25th December 2020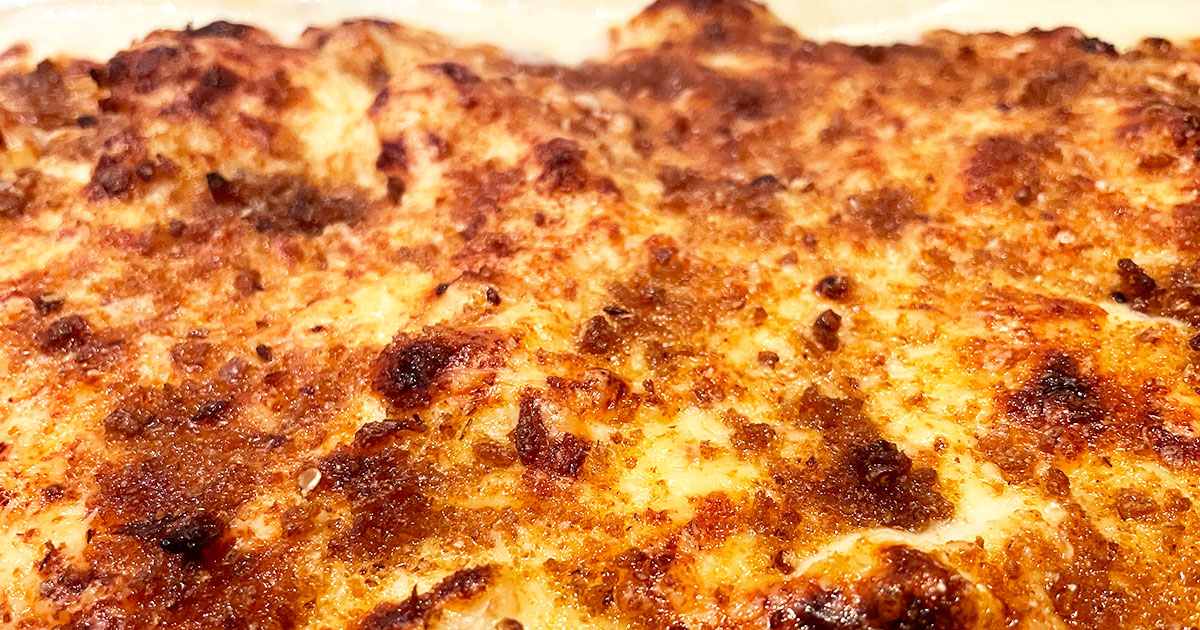 This is a really quick and simple cauliflower cheese recipe, but gives delicious results! It's really quick to make and you'll be tucking in after roughly 40 mins!
Recipe timing
| | | | |
| --- | --- | --- | --- |
| Total Time | Prep Time | Wait Time | Makes |
| 35m | 15m | 20m | 4 portions |
Skip to:
Ingredients
1 slice of brown bread
1 Large cauliflower (no leaves and broken into pieces)
500ml Whole milk
4 tbsp Flour
50g Butter
200g Grated mature cheddar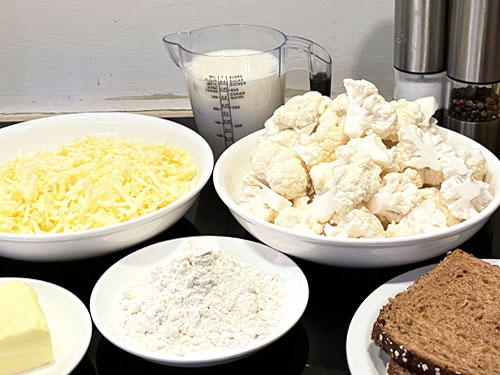 Equipment
Baking tray
Baking dish
Saucepan
Rolling pin
Cheese grater
Oven
Instructions
Breadcrumbs
Preheat your oven to 200C / 180C Fan
Cut a slice of bread into small 1cm squares

Spread squares out onto a baking tray and bake for 20mins

Divide into two bags and smash with a rolling pin until the desired size
Cauliflower cheese
Fill a large saucepan with water and bring to the boil.

Add the cauliflower pieces and cook for 5 minutes

Drain the cauliflower into your baking dish

Preheat your oven to 220C / 200C Fan

Put the saucepan back on the heat and add 500ml milk, 4 tbsp flour and 50g butter.

Whisk fast as the butter melts and let the sauce come to the boil.

Once all the ingredients are combined, whisk for 2 mins while the sauce bubbles and thickens.

Turn off the heat and stir in most of the cheese (about 150g) until melted.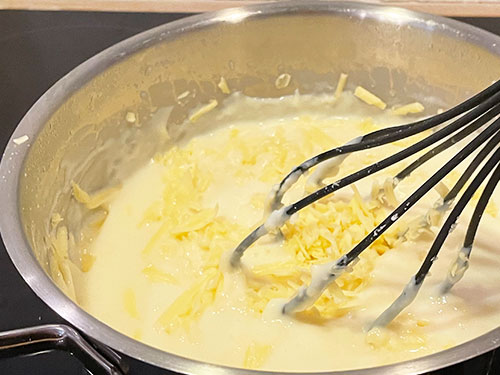 Pour the mixture over the cauliflower.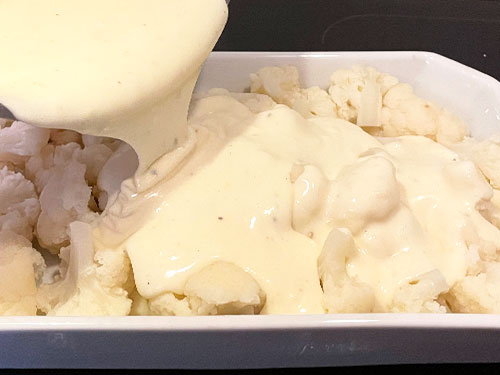 Scatter over the remaining cheese, and 2-3 tbsp of the breadcrumbs.

Bake for 20 minutes

Enjoy!