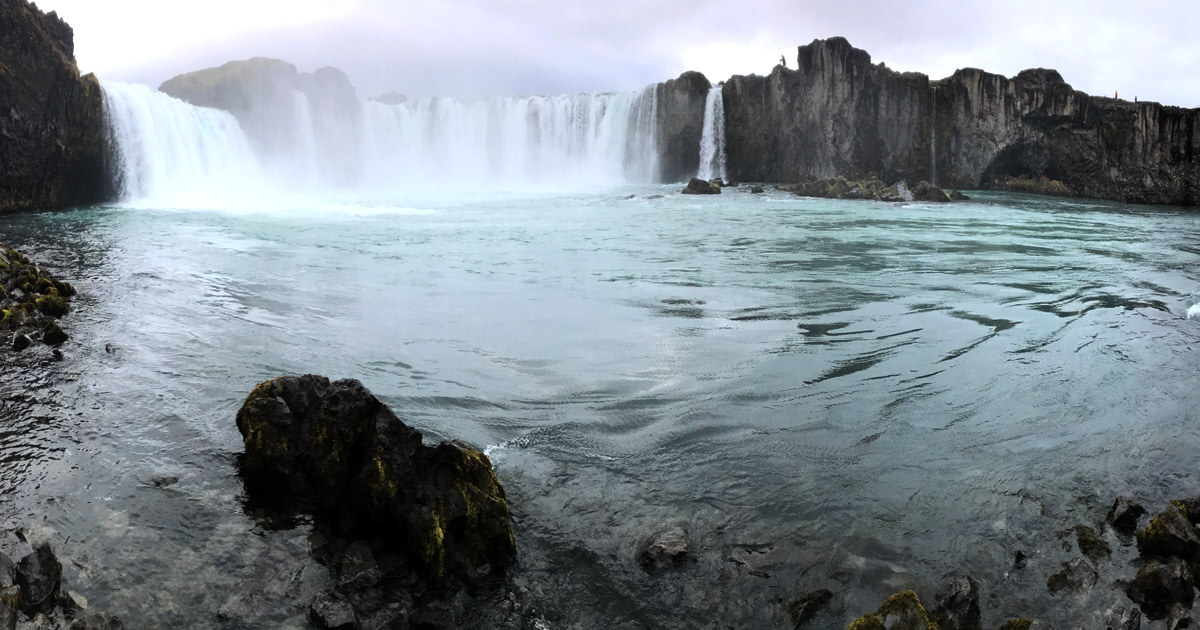 How can you best spend eight days travelling around Iceland? Why is this a recommended length for a trip around this beautiful island? Read on to see how to spend eight amazing days in Iceland.
You've probably just arrived at Keflavík International Airport, taken the shuttle bus to pick up your car, and you're itching with excitement to explore this beautiful island!
The article starts you off just leaving the capital, Reykjavík (don't worry, you'll spend some time there at the end!), and describes some of the best things to see and some great places to stay too.
Don't stick to just these places though, this isn't an exhaustive list and there is so much that this trip didn't contain. Also be sure to take lots of unscheduled stops at the various laybys you'll find on the ring road, there is so much beautiful scenery and hidden gems between the main stops so don't miss out on those!
Note: Most guides will tell you to visit the Blue Lagoon first but due to a delayed flight, that didn't happen on this trip. I hear it's beautiful but very expensive).
This trip was done in early October and mostly utilises the main ring road (Route 1) to traverse the country.
This article will start with a overview of the itinerary and then it'll go into more detail for each day. Ok, let's get started!
Note on the weather: Unfortunately the weather was not so ideal during the entireity this trip, and apart from a couple of days, it was constantly cloudy and rainy, with not a single clear night whatsoever. This meant I did not see any stars or the nothern lights, whether this is typical for October or not, I'm not sure.
Itinerary Overview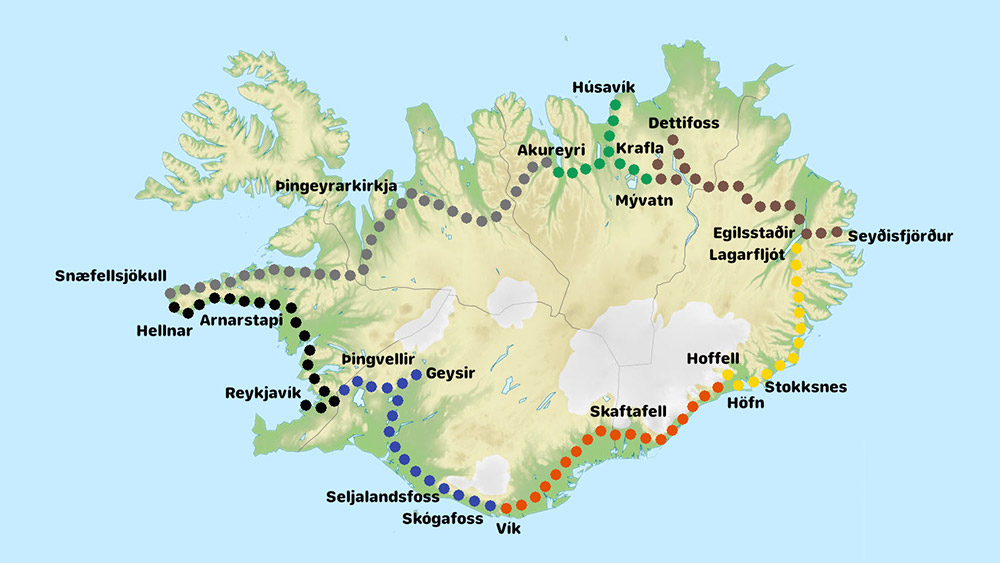 Read More