Millie's style cookie recipe
12th May 2020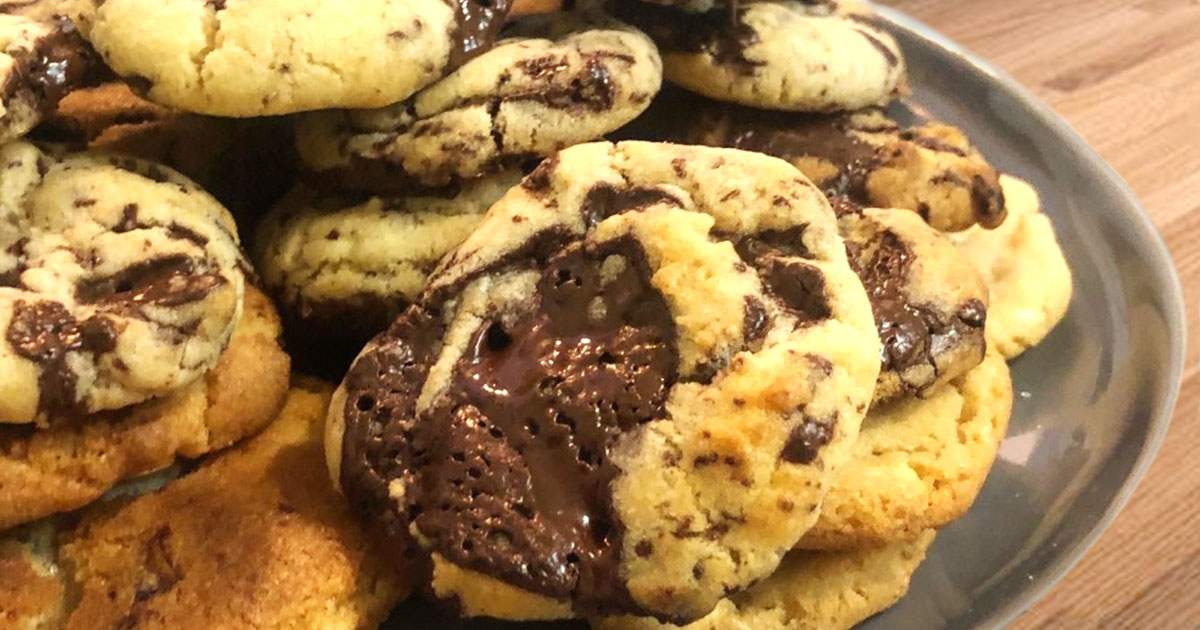 This simple recipe will give you lovely soft chewy cookies, similar to Millie's cookies (who do amazing cookies if you've never tried them!). The guide baking time is 8 minutes, but you can bake them between 7-10 mins if you prefer them a bit softer or harder.
Recipe timing
| | | | |
| --- | --- | --- | --- |
| Total Time | Prep Time | Bake Time | Makes |
| 28m | 20m | 8m | 30(ish) |
Skip to:
Ingredients
125g Unsalted Butter (room temp)
115g Golden Granulated/Caster Sugar
110g White Granulated/Caster Sugar
1 Medium Egg
1 tsp Vanilla Extract
220g Self Raising Flour

If you do not have self raising flour, mix 2 tsp baking powder to each 150g of flour, this will be just under 3 tsp (roughly 12g) of baking powder

1/2 tsp Salt
200g Chopped chocolate (or chocolate chips)

Any chocolate will do, this recipe was done twice, once with white chocolate and once with dark chocolate
Equipment
Two bowls
Electric whisk (a hand wisk can work but it will be harder)
Spatula
Baking trays

Ideally 4 if you have room, or make the cookies two trays at a time

Greaseproof paper
Sieve
Instructions
Preheat the oven to 200°C, (fan 180°C, gas mark 4) and line your baking trays with greaseproof paper.
Whisk the butter and sugars together until the mixture is fluffy and pale.

add the egg and vanilla extract and whisk the mixture until mixed together.

Sift the flour and salt (and baking powder if applicable) into a separate bowl and then add to the mixture a little bit at a time, whisking as you go (this avoids the flour going everywhere!). A soft dough will form.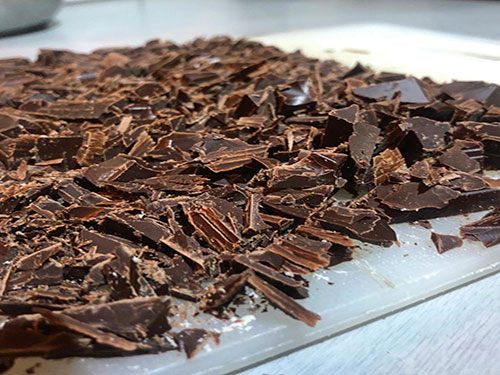 Stir in the chocolate with a spatula, making sure they are evenly distributed (have a taste, cookie dough is delicious!).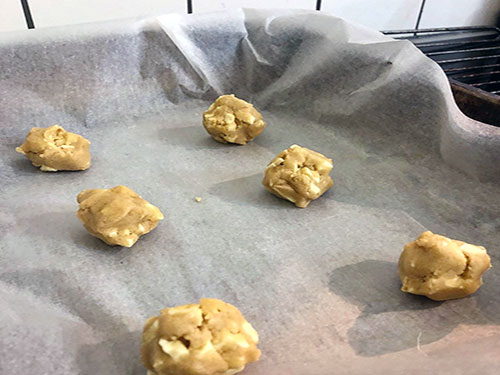 Make small balls of cookie dough and put them in the lined baking trays. Leave a lot of space between them as they will spread when they bake. About 6 per medium sized tray is recommended.

Put the baking trays in the oven and bake for 8 minutes, remember you can bake from 7 to 10 minutes depending on the texture you prefer.
Note: When removed from the oven, the cookies will come out looking uncooked and unset, this is normal and they will harden as they cool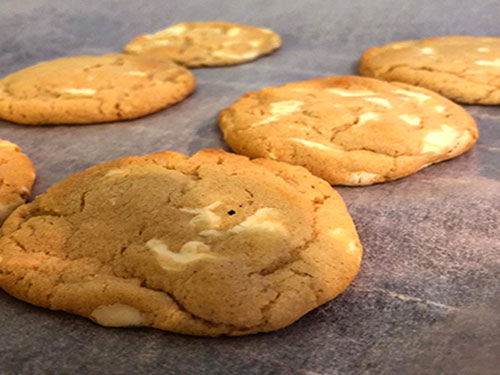 Remove from the oven and carefully put the greaseproof paper with the cookies onto wire racks for about 10 minutes, so the cookies can set.

Now it's time to enjoy them!